---
Read the article
about mine and Siobhan's experiences of harassment in the Haringey Independent.
---
"My partner and I experience homophobic harassment by men in the Green Lanes area almost every time we are walking around: whether we are holding hands or showing any kind of affection at all.

Just this evening, a man walked past shouting obscenities. When my partner told him to leave us alone, he swore at us and exposed himself.

It hurts us to feel that we are made to feel threatened in our own community - right outside our houses. Often it's groups yelling derogatory sexual insults at us, or people shouting things from their cars.

This just happens too often and it has to stop. Most other people to whom I mention it are shocked that this is actually happening in today's day and age: if it's not happening to you, it's invisible to you unless someone speaks out about it."

Siobhan
---
"Being shouted at, stared at or otherwise threatened and intimidated has become part of my daily life.

It happens with such regularity that it's now reached the point where I actually expect to be harassed when I'm out and about - especially when I'm with my partner.

Homophobic harassment can have such a destructive effect on individuals and groups - from impacting on one's mental health, to creating a harmful 'us-vs-them' mentality within communities.

We need to put an end to it, and doing that requires awareness, action and support from individuals and groups alike"

Patricia
---
Powered by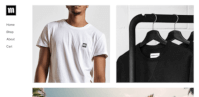 Create your own unique website with customizable templates.