Harassment is illegal under the Equality Act 2010 and the Protection From Harassment Act 1997.

Homophobic harassment is any conduct that humiliates, intimidates, insults, excludes, silences or harms an individual (or group) on the basis of their actual or perceived sexual orientation or gender identity - regardless of whether the victim is straight, gay, lesbian, bisexual, queer, transgender, cisgender or otherwise.

It has many negative effects upon individuals, groups and society at large. For individuals it can affect mental and emotional wellbeing, for example, triggering or exacerbating symptoms of depression and anxiety.

Such harassment makes it difficult for people to accept and express their identity ('coming out') and is also seen as the leading cause for the higher rate of suicide for gay, lesbian, bisexual, transgender, intersex and queer people compared to the overall population.

Homophobic harassment must not be shrugged off as 'just another incident'. Everyone has the right to be safe, equal, and heard.
(Information provided by No To Homophobia)
Powered by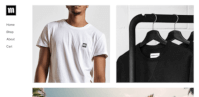 Create your own unique website with customizable templates.