Meeting on Thursday
Thank you to everyone who came along to the meeting on Thursday to talk about how to tackle harassment in the area. It's inspiring to see so many people who care and who are willing to take action. A particular thank you to the Hornsey police team and WIseThoughts.

For those who missed it, we booked a space on Green Lanes and invited local residents to come along and discuss how to tackle harassment in Haringey. There were lots of great ideas, so...watch this space!


Powered by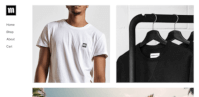 Create your own unique website with customizable templates.